1. Access Iskra Portal and log in.
2. Click 'DEX' at the top to access the Bridge menu.


3. Select the asset you'd like to exchange.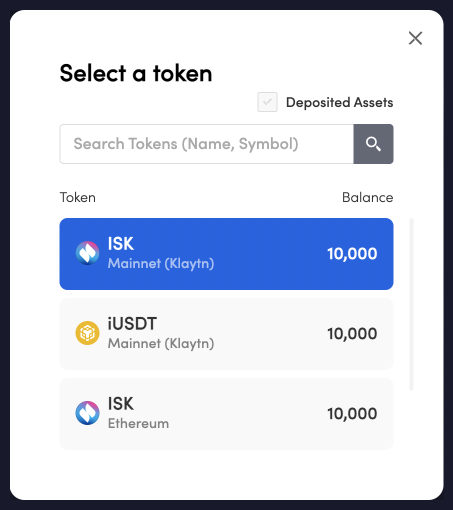 ※ Check the network displayed below the token symbol in order not to confuse it with the same token name in another chain.
4. You will be able to see which token and the Source Chain are selected.

5. Please select the Destination Chain.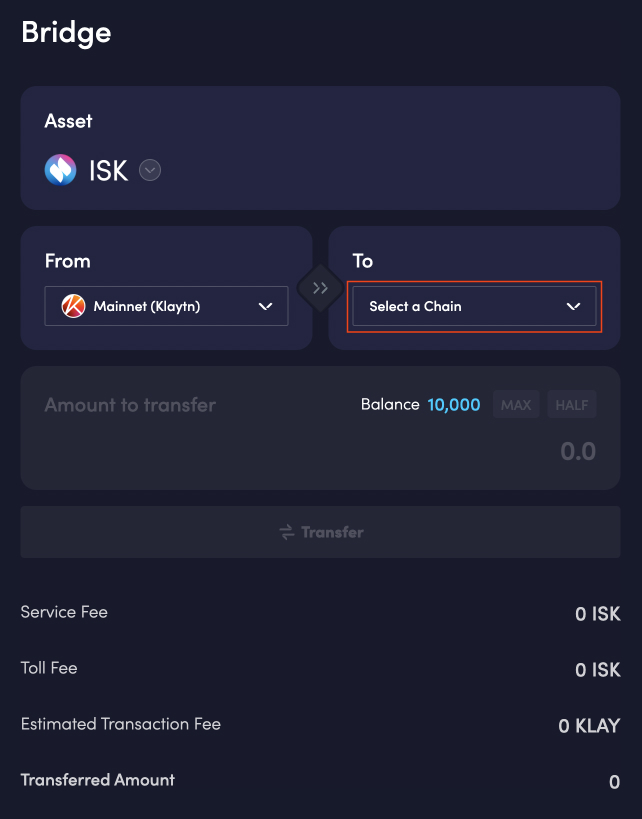 6. Please enter the quantity of the tokens you wish to exchange.

7. Upon selecting the Transfer button, the transfer process for the selected asset between the chains will be performed.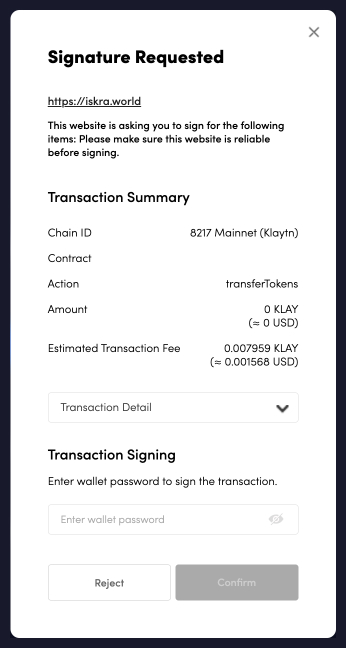 8. It will take some time for the bridging to complete. Please check the progress status and results in the 'Transactions' menu.